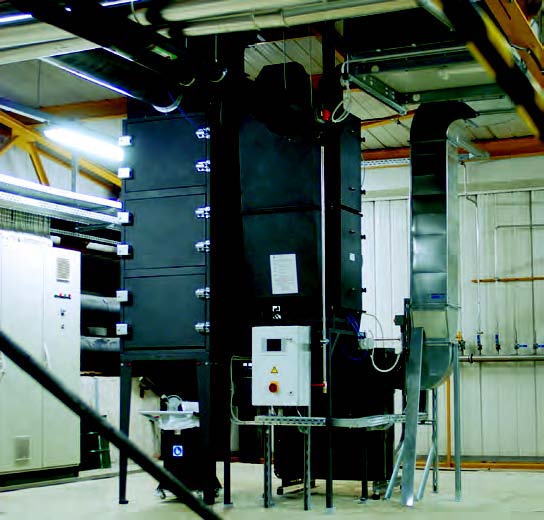 TRM Filter is an innovative company, characterized by its tradition, constancy and progress. It all started in 1982. In over one decade we have switched from producing filter elements to the development and production of advanced dust collectors and systems for the most demanding applications in the pharmaceutical, chemical and food processing industry.
Using unique solutions for the ECO-COMPACT dust collectors' development, we are setting the new benchmark regarding energy efficiency, modular flexibility, explosion safety and conformity to the ATEX Directive.
Quality is the most important and recognizable property of our products.
We evidence this with annual certification of the implementation of Quality management system and Environmental management system (ISO 9001 and ISO 14001).
Our mission is:
• to ensure a clean and healthy working environment
• to ensure safety concerning potentially explosive atmospheres
• nature protection and conservation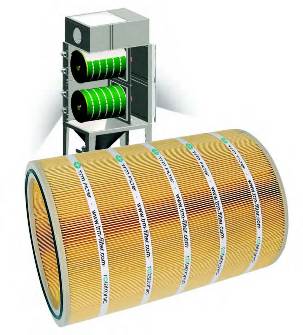 ECO-COMPACT–modular concept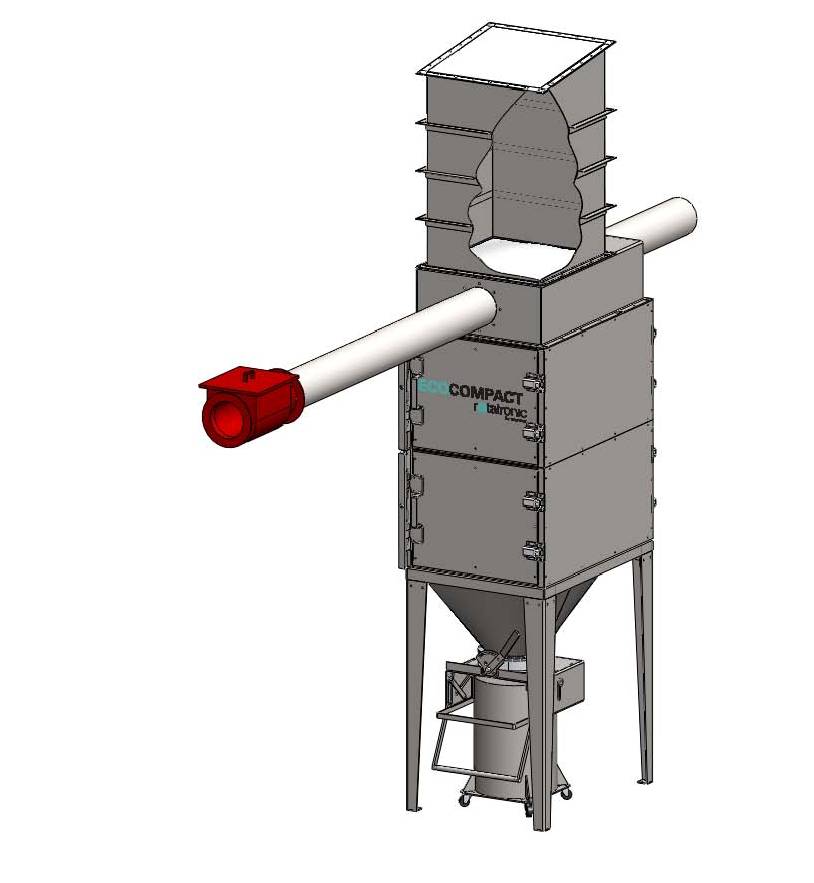 ECO-COMPACT dust collectors are characterized by their compact design, which is the result of unique construction solutions. The most advanced filter cleaning system ROTATRONIC, easy maintenance, energy efficiency and easy replacement of filter elements are the achievements of our innovative approach to development.
ECO-COMPACT dust collectors are modularly designed. This concept allows a high degree of flexibility and an easier upgrade.
Advanced supervision and control of individual system modules allows the optimum dust collector efficiency.
ECO-COMPACT is equipped with the in­novative system ROTATRONIC for moni­toring and cleaning the filter elements.
The ECO-COMPACT dust collectors are ideal for use in pharmaceutical industry, chemical processing industry, food industry, metal processing industry, etc.
ECO-COMPACT dust collectors are ideal for the:
· Pharmaceutical industry
· Chemical industry
· Food processing industry
· Electronics industry
· Other industries
Rotatronic–high performance fully automatic filter cleaning system
ECO-COMPACT is equipped with the in¬novative system ROTATRONIC for moni¬toring and cleaning the filter elements.
ROTATRONIC consists of special rota¬tional nozzles with valves on the outlet filter openings, different sensors and a micro-processing monitoring/control unit with an advanced user interface.
With regard to specific conditions of individual applications, the use of the ROTATRONIC system can be extended by additional sensors for critical parameters of individual process monitoring (e.g. moisture, temperature, emissions, flow, etc.). The complete process is monitored by an intelligent program, which adapts the parameters for optimum operation, according to individual applications.
The filter cleaning technology is the result of our knowledge, long-term experi¬ence and continuous development. The ROTATRONIC system is one of its kind on the market, ensuring maximum filter cleaning and consequently contributes to a low-cost operation.
Advantages:
•
control over the operational costs
•
longer filter elements lifetime
•
energy efficiency (compressed air, electric power)
•
open connection to central control systems
•
operational parameters overview and history register
•
flow measurement and regulation
•
monitoring of additional parameters (temperature, moisture, emission, etc.)
•
alarm system, warning of defects in the operation
EcoCompact – customized solutions
Our research and development center is highly qualified and always ready to help customers to find the best possible solution for specific and »nonstandard« applications.
With a professional attitude, continuous education and the introduction of modern technologies, our clients always receive the best state-of-the-art solutions in all the areas of dust extraction and filtering.
Customized products are a challenge, which we enjoy to meet. Our long-standing involvement in this field allows us to work with different partners, which in the case of difficult projects help us create interdisciplinary groups to find optimum solutions to a specific problem and to perform the whole project, from project concept stage, to system start-up.
Solution propositions are normally supported with computer simulations and conversions, and are also practically checked on the test line.