Stainless steel Cable Tie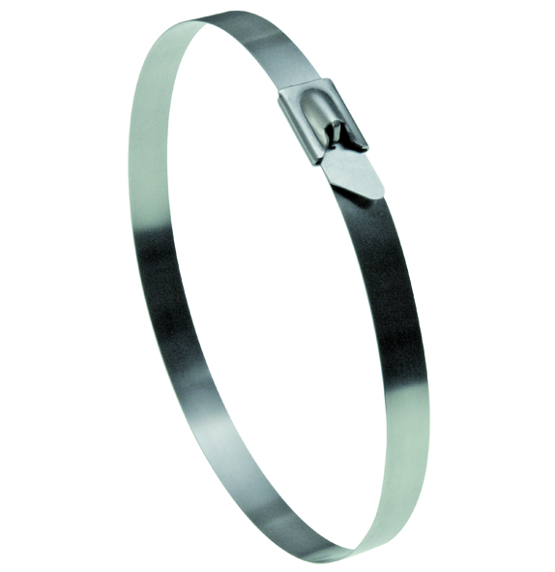 Stainless steel Cable Tie
The self-locking mechanism of the cable tie incorporates a stainless steel ball-bearing making it extremely secure once fastened.
Due to its design, the stainless steel cable tie is tamper-proof once it has been mounted. 
Two different bandwidths are available, meaning that you can clamp up to 114 kg and in applications up to 300mm in diameter.
* Please see pages 84 and 85 for further information regarding application tools.