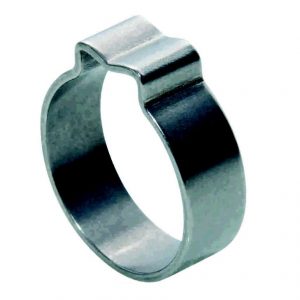 The use of one ear clip is an economical solution for many simple hose assemblies, as they can be used with air or other fluids.
The practical design of ear clips means that they are tamper-proof once mounted.
The edges are rounded to avoid damage to the hose. One ear clips are easy, fast, and safe to mount.

* Special diameters available on request.