Air Oil Separators For Refrigeration & Natural Gas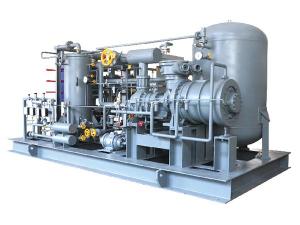 Special inorganic materials are required for the construction of properly functioning oil separators in refrigeration and natural gas compressor packages. 
In these units, gases other than air (such as Freon, ammonia or natural gas) are being compressed and mixed with lubricating oil which still must be removed prior to use of the gas.
These types of gases, along with ancillary materials often contained in natural gas, are not suitable for typical oil separator construction, and care must be given to the proper selection of all materials in order to ensure proper functioning of the separator. 
We can provide replacement elements for the major player in this field.
Some of them are:
GEA®
JOHNSON CONTROLS®
MYCOM®
PECO®
VILTER®
Detailed Information about the available references can be found in our X-ref