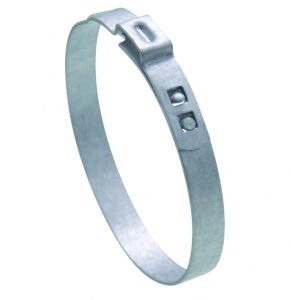 This clamp was designed for use in assembly lines due to the fast and easy locking system. It is normally mounted where a fixed diameter clamp is required and the application zone is difficult to access.
It is particularly useful in low to medium pressure applications and for air transfer.
Once this clamp has been mounted it is tamper-proof.
* This clamp is also available in W4 (AISI-304 Stainless steel) material upon request.