FUEL FILTERS FROM MANN-HUMMEL

Fuel FIltration has become more and more demanding becasue of the increased performances of the injection systems and because of the introduction of biofuel.
We are able to provide solution for our OEM Customers that fit the today's requirements.
FUEL PREFILTER
The Pre-filter is the Starting point of a good fuel filtration.
Here below some examples of the available range
The different sizes are available in different configuration:
Following option are available:
Primer pump
Heater
Water Sensor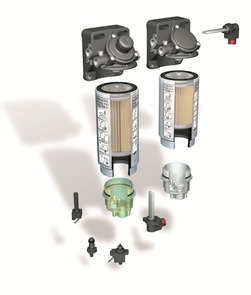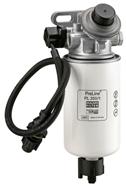 MAIN FILTRATION
Modern high pressure fuel injection systems are more and more demanding in term of fuel cleanliness.
We are able to provide solution for every requirement.
From the easiest to most sophisticated one we have the right media and the right proposal to offer.
We can offer simple solution
Or duplex version for application requiring the ability to service the elements during operation; in this case is possible by changing to only one filter and running the engine using the other side.