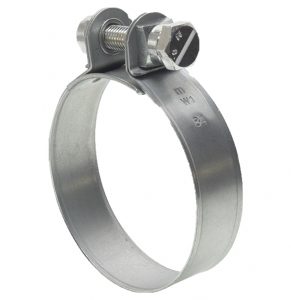 The fixed diameter "S" clamp was designed to ensure the best possible fit of hose and coupling.
This is achieved due to the fact that once the clamp has been mounted and tightened it fits the desired diameter exactly.
The design of this clamp means that it can be used with hoses mounted on metallic or plastic couplings. It is particularly recommended for certain sectors ranging from medical machinery manufacture to the automotive industry.
* This clamp can be supplied in diameters up to 120mm and in bandwidths up to 20mm.