Dust Filter Cartridges Ø 157-150 mm Easy Fit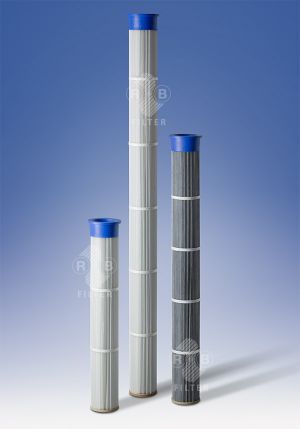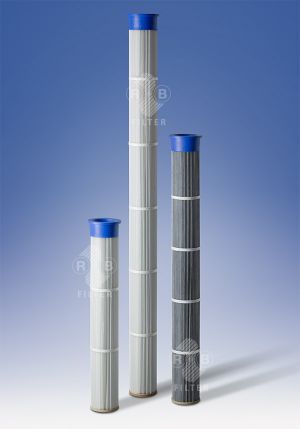 Applications
Processing of mineral powders
Foundries
Pneumatic conveying
Production of animal food
Processing of cement
Advantages
Installation without tools by snap-lock from the clean side
For all purposes in dust filtration
Suitable for high dust loads
Features
The maximum operating temperature is 60 °C. Filter cartridges for up to 110 °C, with metal parts of stainless steel, materials that are suitable for food or other individual types are available on request.
Filter Media
According to the application, the best possible filter medium for the respective case is selected.
The pleated filter media consist of polyester nonwovens or needle felts. They can be equipped with antistatic, oil, and water repellent, with special coatings or membranes.
They are certified in accordance with DIN EN 60335-2-69 appendix AA and are suitable for the filtration of health hazardous dust.
Accessories
Filter holder part no. 310-001-000031, solenoid valves, electronic valve controllers.
Easyfit Comfort
Clean side installation
for the hole in the mounting plate ∅ 159 mm
Accessory: Filter holder
∅
[mm]
Length L
[mm]
Filter area
[m²]
150
660
1,1
150
1040
1,9
150
1260
2,3
150
1460
2,7
150
1560
2,9
150
2060
3,9
Easyfit Compact
Clean side installation 
for the hole in the mounting plate ∅ 159 mm
Accessory: Filter holder
∅
[mm]
Length L
[mm]
Filter area
[m²]
150
660
1,5
150
1040
2,7
150
1260
3.2
150
1460
3,8
150
2060
5,4
Technical changes reserved