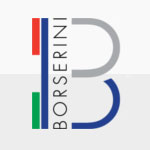 Compressed Air Testing
We Pioneered the Science
Worldwide Compressed Air Testing For Fire Service, Scuba, OSHA, Medical, Manufacturing, Pharmaceutical, Food & Beverage, Industrial Companies and Government and Military
AIR TESTING SERVICES
In cooperation with one of the world leader we can provide Air testing for medical, manufacturing, pharmaceutical, food/beverage, industrial companies and Government and Military.
We can support compressed air Dealers to provide routinely compressed air quality testing along with compressor maintenance, compressed air analysis, dryers, and filters.
We can help with compressed air testing for SQF Compressed Air, ISO 8573 Compressed Air Testing, Pharmaceutical, Food/Beverage, Fire Industry, SCUBA, Breathing Air Quality and more!
| | | | | | |
| --- | --- | --- | --- | --- | --- |
| | | | | | |
| Fire Service | Diving / SCUBA | Manufacturing | Food & Beverage | Pharmaceutical | Medical |
| Compressed breathing air quality testing for firefighters and SCBA air. | Compressed air testing for SCUBA Grade E, PADI Dive Air, oxygen compatible and more! | We can provide equipment to test compressed air samples as part of air quality compliance, safety, SQF and validation programs | Compressed air purity is essential to many manufacturing, food processing, bottling and packaging operations. | Testing includes direct & indirect product contact, USP, the European Pharmacopeia, or ISO 8573 standards. | Solutions for medical gas testing standards including NFPA 99. |
Our Partner TRI Air Testing, is an AIHA-LAP, LLC accredited laboratory, and provides worldwide compressed air testing for fire service, SCUBA, OSHA, medical, manufacturing, pharmaceutical, food/beverage, industrial companies and the Government/Military.

TRI Air Testing proudly pioneered the science of compressed air testing. His patented air/gas sampling equipment was designed in 1975 for the U.S. Navy Divers. Since then, TRI Air Testing continues to sponsor the U.S. Navy and Coast Guard D.C.A.T. program as well as other branches of the United States military. Over the years gained a vast experience servicing a wide variety of industries. We provide a no cost consultation to help assess testing needs and create customized solutions to international standards for an individualized compressed air testing program.
FIRE
https://airtesting.com/scuba-diving/
scuba air testing company
health and medical gas testing
https://airtesting.com/dealers/com/compressed-air-testing/
https://www.youtube.com/watch?v=DpV4YnrqtPg